ANCHANTS' "REMEMBER/RECALL"
OFFICIAL MUSIC VIDEO EXCLUSIVE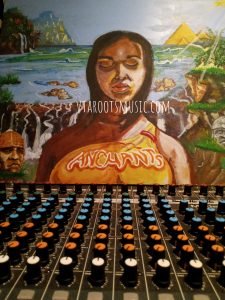 Contributors:
Directed/Screenplay by: Arif Anwar
Cameras: Mulunesh I. Sampson and Arif D. Anwar
Drone: Edmund Fieulleteau
Edited by: KRP Productions
DESCRIPTION
Published by: VIbrance The Arts;
February 22, 2022
Filmed on location in the serene hills of St. Croix, Virgin Islands.
Inside a wooden portal, the young priestess ponders her existence and purpose. Her life seems to be caught in a place of neither here nor there…drifting. Not sure of the course to take yet receiving the messages being passed across space and time; Ancestral signals are transmitting. Meanwhile, the Key of Life is handed over from the elder to the young priest. A visual to aid in Remembering Self – Purpose and the Principles governing Life, the "Remember/Recall" video is a recharge and restoration of our ancient memories. May the Ancestors be pleased.
(Written by: Ennat Aydo)
"Do you remember sitting watching the morning rolling over the horizon, before man's interference?"
"Remember/Recall"
VIbrance The Arts presents another timeless single by St. Croix based reggae band, Anchants (An-Chants). "Remember/Recall" was released on February 22, 2022 and recorded by home base label, VIbrance The Arts. Produced by lead vocalist, Arif Anwar, who drives deep lyrically with the openning phrase, "Do you remember sitting watching the morning rolling over the horizon, before man's interference?"
"To consider this", he said, "is to remember Existence as Light, before beings were granted flesh." A serious choice of words when you take into account the number of expressions in this song that either jolt a memory or leave you with goosebumps.
Featuring all live instruments, "Remember/Recall" is a mid-tempo, roots track. The bassline by "Gyptian" J. Hodge offers a catchy phrase that seems like you have heard it before, yet feels brand new – its taking you somewhere. Drummer, Joseph "Ras Joe" Gell, keeps a simple walk pattern, with a distinctive clutch and high hat release that adds that extra needed crisp for the ride. If you are not yet on board, the guitars, executed by Ricky "Taufiq" Richards will help you get there. The skank is choppin, and the solos are a magic carpet. A steady Bubble and Bang, by Martial "Jah Know" Webster on keys along with his piano lines make for a pleasurable balance of sounds. The progression in this song is noteable. In total, this is a song about Self, Ones' Ancient Self, Ones Present Self, Self Application – Reordering Oneself to your place of belonging.
Different is the term some may use to describe Anchants, so one of the band's key phrases is "An Alternative to the Norm". With songs like this, one can see why.
(Written by: Ennat Aydo)